Landon Carter and Jamie Sullivan from A Walk To Remember
Submitted by sarahthomas on Sun, 09/07/2008 - 21:06
A Walk to Remember, written by Nicholas Sparks, is set in Beaufort, North Carolina, in the 1950's. The story is told by Landon Carter, a popular, wealthy senior at Beaufort High School.
The story tells the unlikely love story between Landon and Jamie Sullivan, the preacher's daughter and well known "goody-two-shoes." Landon befriends Jamie when he reluctantly asks her to the homecoming dance as a last resort. Jamie then manages to convince him to co-star with her in the church Christmas play written by her father. After getting to know her through rehearsal and seeing her star as an angel the night of the play, Landon realizes he is in love with her. As a couple, they have many good times together; they spend lots of time doing activities which are new to Landon, such as volunteering at the local orphanage and reading from the bible. Eventually, Landon learns a secret which Jamie has been keeping from him, that she is dying from leukemia, and "only a miracle can save her." Landon continues to love Jamie as she gets sicker and sicker, until she eventually cannot get out of bed and it is clear that the end is near for her. In her last days, Landon is moved to do something remarkable, so he asks Jamie to marry him. With permission from her father, they get married in front of the town, and Jamie's walk down the aisle is what the title is derived from. While the ending is sometimes considered ambiguous, with one of the closing lines stating "I still love her, you see, and I've never removed my ring, In all these years I've never felt the desire to do so,' I think that it is clear that Jamie died soon after their wedding, and that being able to experience love with Landon was her miracle. This book was made into a movie in 2002. While my playlist is based off of the book, I have included some videos and pictures of scenes from the movie which I find relevant.



Small Town Southern Man, Alan Jackson
This song represents Landon Carter at the beginning of the story. The lyrics represent the values of the culture in which Landon was raised,they outline the lifestyle which was expected from Landon: to remain in the the town in which he was raised, and marry and raise a family much like his own. The picture to the left is of Main Street Beaufort, North Carolina, where the story is set.

Born the middle son of a farmer
And a small town Southern man
Like his daddy's daddy before him
Brought up workin' on the land
Fell in love with a small town woman
And they married up and settled down
Natural way of life if you're lucky
For a small town Southern man
The genre of this song, country, represents the location of the story, the south in the 1950's, well because this is the music native to this area.The main instrument in this song is the steel guitar, played by the singer. The back-up band consists mostly of other string instruments, in addition to drums and percussion; these instruments are not emphasized, they compliment the simplicity of the main steel guitar. The fact that the singer is also playing the main instrument, combined with the laid-back, consistent tone of the song accentuates the simple mindframe and lifestyle of Landon. You can listen to this song at the link below.
Small Town Southern Man



What If She's An Angel, Tommy Shane Steiner
Above is a clip of Jamie as an angel from the movie. Jamie's breathtaking appearance as an angel in the play futher emphasizes her characterization as Christian and angelic throughout the movie. A quote from Landon summarizes how she is viewed by her peers in the beginning of the story: "You're Jamie Sullivan. You sit at lunch table 7, which isn't exactly the reject table, but is definitely in self exile territory. You have exactly one sweater. You like to look at your feet when you walk. Oh, oh, and yeah, for fun, you like to tutor on weekends and hang out with the cool kids from "Stars and Planets." As this quote shows, Jamie's do-gooding often leaves her ignored or made fun of by her peers, despite hte fact that she would never treat them in this manner. Once people learn of her sickness, many of her peers begin view her as a sort of angel, changing their lives for the better, such as when she inspires Landon to volunteer and participate in the church play. The message of the song "What if She's an Angel," by Tommy Shane Steiner summarizes the way Jamie is portrayed and the way that others feel about her. The lyrics and a link to hear the song are posted below.
A little girl on daddy's lap
Hiding her disease with a baseball cap
You can turn the channel
Most people do
But what if you were sitting in her daddy's shoes
Maybe she's an angel
Sent here from Heaven
And she's making certain you're doing your best
To take the time to help one another
Brother are you going to pass that test
You can go on with your day to day
Trying to forget what you saw in her face
Knowing deep down it could have been her saving grace
What if she's an angel
Although Jame's situation is not directly mentioned in the situations depicted in the lyrics of this song, I think that the message expressed in this song portrays Jamie's character when she is first introduced and throughout the story. Like "Small Town Southern Man," the genre of this song is also country; however, the instrumentation creates a much different tone. The upbeat steel guitar in "Small Town Southern Man" depicts a simple, cheerful mood. "What if She's an Angel" also employs guitar; however, the orchestral string instruments used in conjuction give a melancholy feel to the song, a sort of "bittersweet symphony."



Brown Eyed Girl, Van Morrison
The link above is to hear "Brown Eyed Girl," by Van Morrison. This song represents both the truly carefree period before Landon learns of Jamie's illness, and the happiness Jamie feels when she is with Landon, her only outlet to forget the reality of her sickness. The tone and melody of this song are lighthearted and joyful, Morrison's use of unusual instruments like the ukelele, tambourine, and saxophone create a mood reminiscent of the lazy days of summer. This mood makes the song perfect to represent the easy bliss that overcomes Jamie and Landon when they are together. Initially, this song may not seem to mesh well with the more somber and reflective tone of this playlist; however, it is important to realize that Jamie and Landon's love was the happiest period in both of their lives. Therefore, this song is essential to represent the carefree happiness felt by both of them, and remind listeners that while this novel ultimately ends in sorrow, it is also a love story filled with more memories of laughter and joy than tears. Van Morrison, the artist, has described this song as "a song about youth and growing up,and memory," which I find very fitting, since these are also main themes of the story. The contrast between this song and the others on this playlist mirrors the feelings evoked by the novel,
the exhilaration of falling in love contrasting the tragedy of loss. The lyrics are nostalgic, much like Landon is throughout the story, telling of his lost love; however, they maintain the uplifting thrill of falling in love, as does the story.Some lyrics from this song are posted below, the picture to the right represents one of the happy memories of their relationship, when they spontaneously dance in the street,which is a scene that I think fits the mood of the song well.
Hey where did we go,
Days when the rains came
Down in the hollow,
Playin' a new game,
Laughing and a running hey, hey
Skipping and a jumping
In the misty morning fog with
Our hearts a thumpin' and you
My brown eyed girl,
You my brown eyed girl.



Live Like You Were Dying, Tim Mcgraw
He said I was in my early forties
with a lot of life before me
when a moment came that stopped me on a dime
and I spent most of the next days
looking at the x-rays
Talking bout the options
and talking bout sweet time
I asked him when it sank in
that this might really be the real end
how's it hit you when you get that kinda news
man what'd you do
and he said
I went sky diving
I went Rocky Mountain climbing
I went 2.7 seconds on a bull named fumanchu
and I loved deeper and I spoke sweeter
and I gave forgiveness I'd been denying
and he said someday I hope you get the chance
to live like you were dying.
The lyrics to this song represent Jamie's attitude towards life in her final year.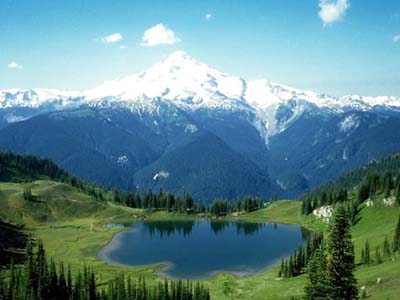 Discussing a man who learns that he is terminally ill and chooses to spend his remaining time doing things that he was previously afraid of while loving as much as possible, they lyrics parallel Jamie's situation. The message of this song expresses the sense of adventure and wisdom bestowed upon a person who realizes that their remaining time is finite. While Jamie does not do anything as extreme as skydiving or mountain climbing, allowing herself to fall completely in love for the first time and get married is just as meaningful and intense for her. Although Landon is not terminally ill himself, he also seems to adopt this mindset, making a decision that many would consider crazy when he asks Jamie to marry him. This puts them both in a completely vulnerable position, which is, perhaps, the most daring thing a person can do. There is a link to hear this song below. The instrumentation of this song, also from the country genre, combines elements from both "Small Town Southern Man" and "What if She's an Angel." The constant guitar creates a tone of simplicity, as in "Small Town Southern Man," portraying the wisdom gained on the simplicity of life and the emphasizing the personal tone of the song. The orchestral instruments accompanying the guitar, like those in "What if She's an Angel," create a nostalgic, bittersweet mood; additionally, they fluctuate in volume and intensity, creating a sense of drama at the "climax" of the song.



Praise You In This Storm, Casting Crowns
"Praise You In This Storm," linked to above, is sung strong and proud; this voice conveys the strength that Jamie shows in battling Leukemia and dealing with her impending death, as well as the strength of her faith. The proud manner with which this song is sung is similar to the proud and open manner with which Jamie professes her faith. Jamie lives her life strongly carrying out God's way and message, with the mindset and feeling depicted in this song.
I was sure by now
God You would have reached down
And wiped our tears away
Stepped in and saved the day
But once again, I say "Amen", and it's still raining
As the thunder rolls
I barely hear Your whisper through the rain
"I'm with you"
And as Your mercy falls
I raise my hands and praise the God who gives
And takes away
And I'll praise You in this storm
And I will lift my hands
For You are who You are
They lyrics, above, perfectly depict Jamie's steadfast faith throughout her illness. Jamie's devotion to her faith through the duration of her battle with Leukemia her was truly remarkable. She was faithful throughout her life, even though she occasionally questioned why God would put this "storm" on her and her father, she never once lost her faith in God, no matter how confused or alone she felt. One line from the story that I feel really exemplifies this strength and devotion to god is when Jamie says, "Maybe God has a bigger plan for me than I had for myself, like this journey never ends..."



This Is Your Life, Switchfoot
Yesterday is a wrinkle on your foreheadYesterday is a promise that you've broken
Don't close your eyes, don't close your eyes
This is your life and today is all you've got now
Yeah, and today is all you'll ever have
Don't close your eyes
Don't close your eyes
This is your life, are you who you want to be
This is your life, are you who you want to be
This is your life, is it everything you dreamed that it would be
When the world was younger and you had everything to lose
The change that occurs in Landon because of his love for Jamie and the lessons her illness teach him is embodied in "This is Your Life," the song that the above lyrics come from. Before Jamie, Landon was considered a "popular" guy; he didn't acknowledge Jamie much, didn't think much about god except when he was dragged to church on Sunday mornings, and never considered volunteering outside of his required hours for school. Much of this changed after meeting Jamie. I think that the lyrics of this song represent this change well, with his regret of yesterday acknowledged with the opening lines, his realization of the fragileness of life shown in the following lines, and his questioning and changing himself for the better represented by the chorus. Switchfoot's instrumentation sounds very unique in this song,although they use only basic instruments: guitars, drums, keyboards, and percussion. This is due to their use of a "synthesizer," which electronically changes the sound of the instruments through tweaking the frequencies of certain sounds. The resulting music is very dramatic, frequently changing and incorporating new sounds. This changing volume creates drama to emphasize the reality that "this is your life, and emphasizes the weight of the song's message. The stressed and almost mournful tone of singers' voices matches Landon's feelings, mourning the past and Jamie, but the positive lyrics match his will to change and move forward with his life. A link to hear this song is posted below.



Hallelujah, Rufus Wainwright
I selected Rufus Wainwright's "Hallelujah," which can be heard at the above link, to represent Jamie's last days, and, more specifically, Jamie and Landon's wedding. The main reason I chose this song is for the strong emotion that it evokes; the wedding scene is the most powerful to me, both heartbreakingly sad and sweet. This song manages to evoke these same conflicting emotions in me; it is beautifully sung, leaving me feeling somber, as well as somehow touched and inspired. The equisite harmony of the song is created solely by the combination of the piano and the tenor singing voice of the artist, which is the highest male voice, often chosen for romantic ballads. Since the piano is the only instrument used in conjuction with the singing, the song is very personal to both the singer and listener, contributing to it's emotional quality. The strong passion from the singer is also revealed in the moments of the song when the volume of piano is heightened and the music is quickened, accompanied by louder, heartfelt singing. The wedding scene from the movie version of this book is, in my opinion, excellently portrayed, perhaps because of Nicholas Sparks' involvement in the production. A clip with this scene from the movie is below
The lyrics in this song, below, tell of a tragic love, with many biblical allusions, such as,"She tied you to a kitchen chair, she broke your throne, she cut your hair, and from your lips she drew the Hallelujah," which refers to the tragic love story of Samson and Delilah. In a way, Landon and Jamie's love was tragic, cut short by her death, leaving Landon alone for most of his life. However, Although the song has very sorrowful lyrics, the resounding chorus of "hallelujah," which is traditionally a joyful expression of giving thanks to God, gives the song an overall uplifting feeling.
Your faith was strong but you needed proof, you saw her bathing on the roof, her beauty in the moonlight overthrew you
She tied you to a kitchen chair, she broke your throne, she cut your hair, and from your lips she drew the Hallelujah
Hallelujah
Hallelujah
Hallelujah
Hallelu----jah
Maybe I have been here before, I know this room; I have walked this floor, I used to live alone before I knew you
I've seen your flag on the marble arch, love is not a victory march, it's a cold and its a broken Hallelujah
Hallelujah
Hallelujah
Hallelujah
Hallelu----jah
There was a time you let me know whats really going on below, but now you never show it to me, do you? (and)
Remember when I moved in you; the holy dark was moving too, and every breath we drew was Hallelujah
Hallelujah
Hallelujah
Hallelujah
Hallelu----jah
Maybe there's a God above, and all I ever learned from love was how to shoot at someone who outdrew you
And its not a cry you can hear at night, its not somebody who's seen the light, its a cold and its a broken Hallelujah



Someday We'll Know, New Radicals
90 miles outside Chicago
Can't stop driving
I don't know why
So many questions
I need an answer
Two years later
You're still on my mind
Whatever happened to Amelia Earhart?
Who holds the stars up in the sky?
Is true love just once in a lifetime?
Did the captain of the Titanic cry?
Someday we'll know if love can move a mountain
Someday we'll know why the sky is blue
Someday we'll know why I wasn't meant for you
Does anybody know the way to Atlantis
Or what the wind says when she cries?
I'm speeding by the place that I met you
For the 97th time tonight
Someday we'll know if love can move a mountain
Someday we'll know why the sky is blue
Someday we'll know why I wasn't meant for you
Someday we'll know why Samson loved Delilah
One day I'll go dancing on the moon
Someday you'll know that I was the one for you
I chose this song as the last song on my playlist because I think that it summarizes the feeling that both the characters and reader are left with at the conclusion to this story. Understandably, the characters are left wondering why their love was cut so short, and why Jamie was faced with this terminal illness in the first place. I think this song adopts their attitude towards these questions, turning to faith for the answers. While dealing with the tough questions, the lyrics and tone of the song remain upbeat, a recurring theme in many songs on my playlist. I think that this is an important theme of this book, remaining positive and faithful in the face of challenges. The biblical references in the song, such as the allusion to Samson and Delilah, also relate to other songs on my playlist, like the allusion to Samson and Delilah in "Hallelujah," which I think strengthen this songs place on my playlist. After reading this book, I was left crying over the sadness that Landon must have been left with, but with an overall hopeful feeling. I think that this song and playlist take you on the emotional rollercoaster that Landon and Jamie must have been feeling throughout this story, and leave you with the overall feeling that faith and love prevail, which I believe was the feeling Nicholas Sparks wished to leave with readers. A link to hear this song is posted below.